TradeImeX
An Overview of Vietnam's Export Industry
Updated: Jun 24
Recent Trade Stats show that Vietnam touching a significant growth in Export sector. There are plenty of reasons which are helpful to record this highest growth, such as, CPTTP, EU-Vietnam , Etc. These are the Free Trade Agreements which are very helpful to gain highest economic growth. Vietnam is becoming more open to international trade and growing steadily with low-cost manufacturing, sourcing and investor friendly approach. According to our Vietnam Customs Assets, the export value of 2018 has increased by 13.8% in the year 2018 compared to the Year 2017. This Country is registered as a high trade surplus of USD 7.2 Billion. An estimated Export revenue of Vietnam in 2018 was USD 256.72 billion. Main Exported Products from Vietnam are Mobile phones/Telephones and parts, Textiles, Computers and Electrical products, Shoes and Footwear and Machinery.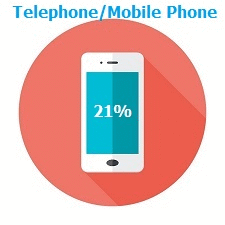 Major Countries/Partners of Vietnam as Export Country are the United States, China, Japan, South Korea, Hong Kong and Netherlands.
So, for get an Insight and Better analysis of Vietnam Export Market 2018 you can subscribe with TradeImeX Vietnam Export Customs Report. We shall provide you a Report on Export Market of Vietnam which will cover complete shipping structure, i.e.; Shipment Date, HS Code/Product Code, Consignment Description, Vietnamese Supplier Name, Address, Tax Code, Foreign Importer Name, Address, Destination Country, Destination Port, Loading Port, Incoterms, Customs name, FOB/CIF Values, Quantity, Unit Etc.
Here is an Example of Vietnam Export Report;
For Free Demo of Vietnam Export Report, you can drop an email at Info@tradeimex.in
#VietnamExport #VietnamExportData #VietanmTradeData #VietnamTrade #VietnamCustoms #VietnamExportData #VietnamShipmentData #ExportData #ShipmentData #TradeImeX #GlobalData #CustomsData